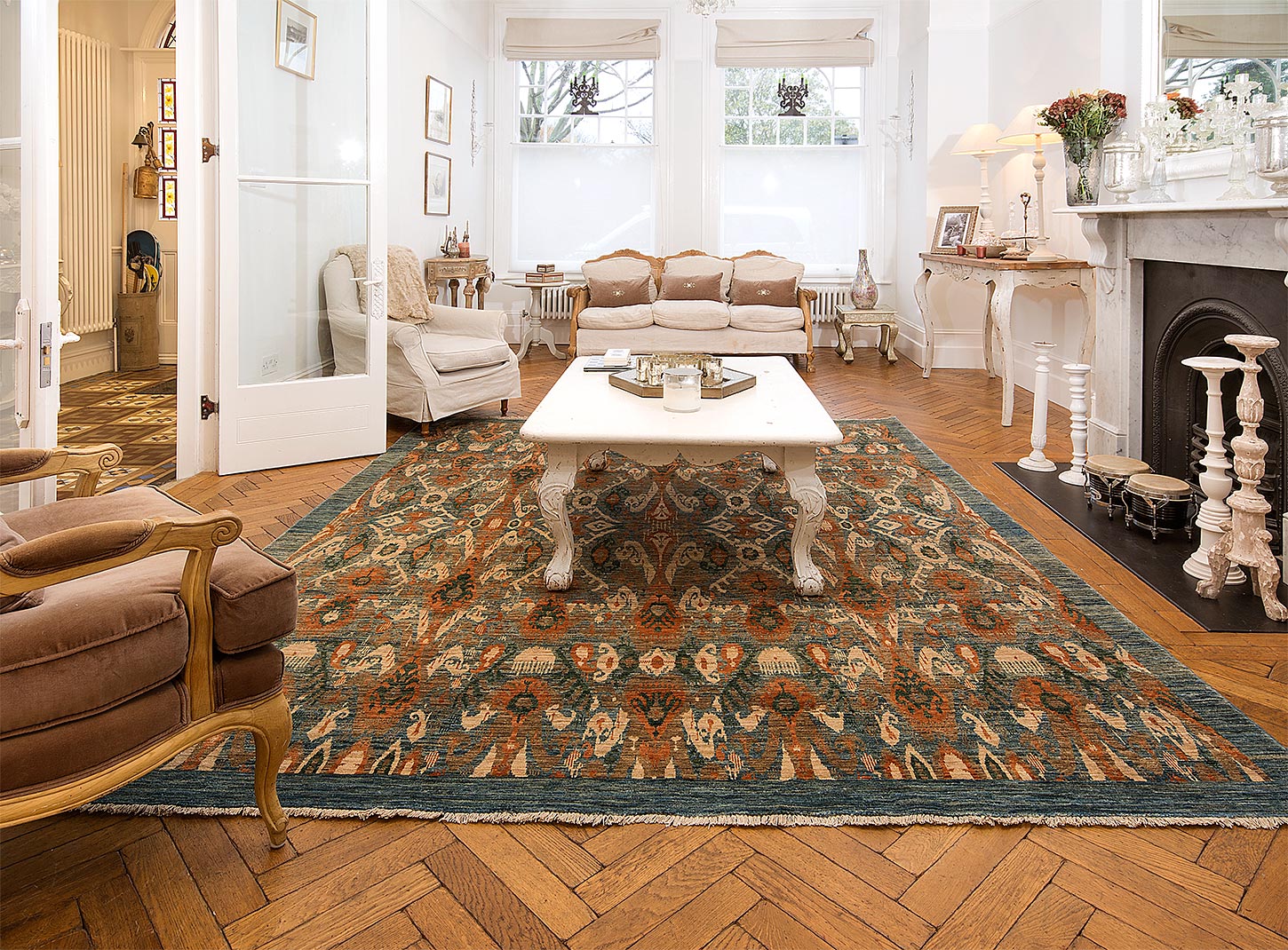 Decorating with oriental rugs is a trend that has been spotted by leading interior magazines, stylists, designers, and bloggers. The way these traditional style rugs have been styled in a modern setting is rather unique and exciting. But it is not easy for normal people who are not trained in identifying rugs to know the distinction between an authentic handmade Oriental rug and a machine made a rug.
The most important thing first-time buyers must remember while buying Oriental Rugs from bespoke rugs manufacturer in UK is knowledge is the key to finding the perfect authentic Oriental rug. Many amateur buyers often fail to identify original Oriental rugs and end up with machine-made carpets. The main three factors that you must notice before buying an Oriental rug are the knot count, the fiber, and the color of the carpet.
Why are Wool Rugs the best choice?
The use of wool to make oriental rugs is a very ancient practice; nomadic tribes were the first to appreciate the advantages of wool.
Strength – Wool is an especially resistant material, which is capable of coping with wear and tear very well. Wool rugs are expensive but the additional expense is compensated by the rug's longevity.
Color – Wool absorbs dye incredibly well so it gives all the wool rugs a very intense color.
Stain resistant – Compared to other synthetic materials from which rugs are made; wool is very stain resistant and easy to clean.

Good for all Seasons – It is a well-known fact the wool rugs are just perfect for winters as it helps to keep you warm but a lesser-known fact is that wool is actually good in summer as well. That is because it helps absorb humid air.
Old is gold – Wool rugs are one of a kind. The value of authentic Oriental wool rugs bought from bespoke rugs manufacturer in UK never diminishes, over the years a wool rug can lead to fabulous muted colors and can be easily passed on to the next generation as a priced possession.
Safety – Wool is an ideal material that reduces fire risk. If a fire breaks out on wool the flames will self-extinguish.