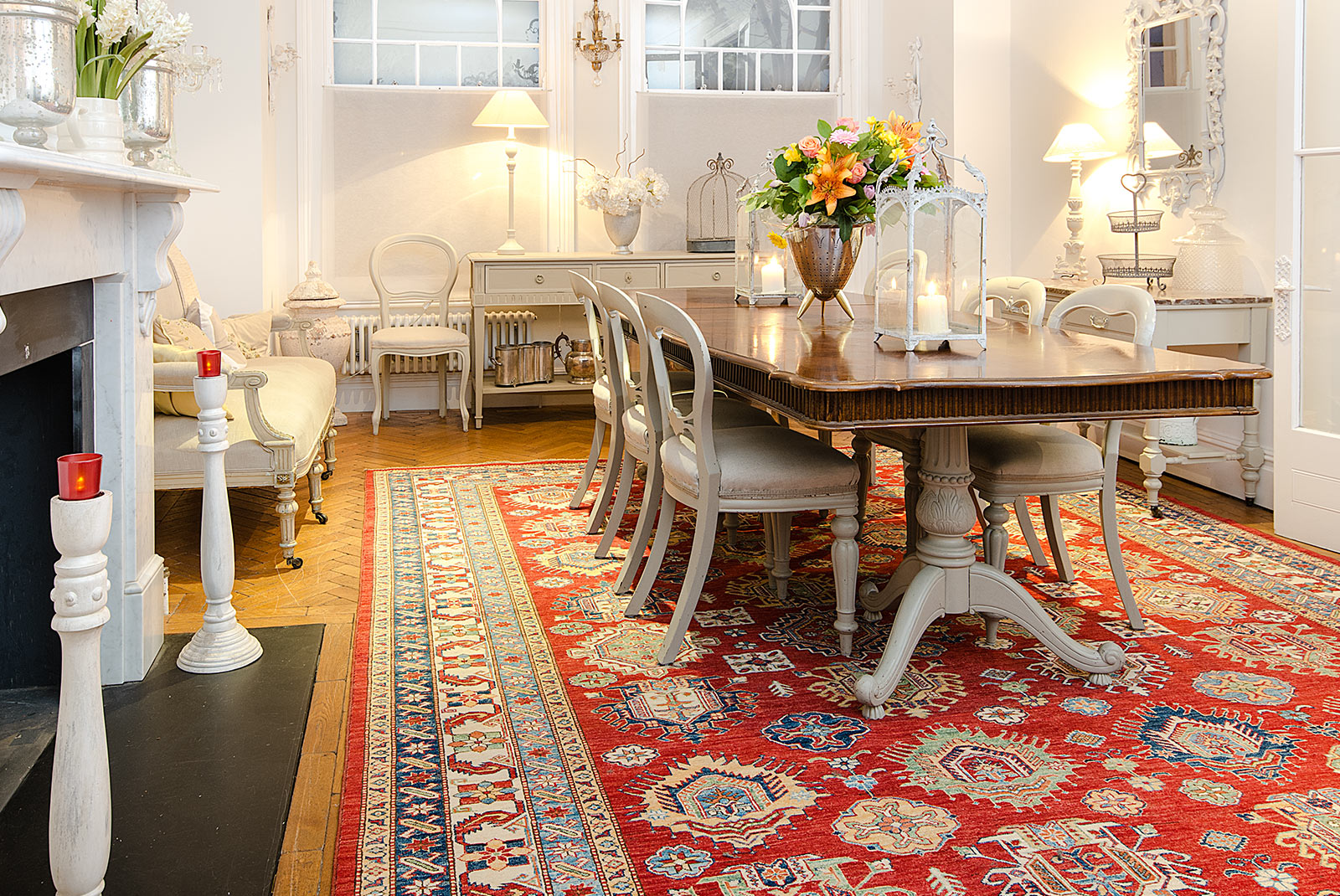 Hand knotted rugs is a time-honoured art form that involves knotting of single pieces of wool or silk yarn onto a loom to form a wool rug. According to wholesalers of hand knotted rugs, people often confuse hand knotted rugs with hand tufted rugs but the only similarity between hand knotted and hand tufted rugs are that both of them are made by hand. Hand knotted rugs are more expensive as the technique used to create a hand knotted rug is more complex and time-consuming than hand-tufted rugs.
What is a Hand Knotted Rug?
A Hand knotted rug is the epitome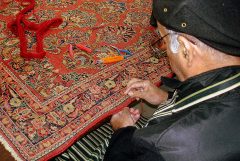 of elegance which employs a distinct age-old weaving technique to create a masterpiece. It is mainly made from wool or silk by skilled weavers into intricate patterns on a specialized loom. Millions of knots are tied individually to the warp threads tied to a loom, cut and then tied again to fasten the knots. The fringe of a hand knotted rug is vital for the construction of the rug as it is responsible for holding the rug together. Wholesaler of Hand Knotted Rugs differentiate hand knotted rugs from hand tufted or machine made rugs by examining the fringe as hand tufted and machine made rugs have the fringes sewn or glued to it.
Select your preferred type of knot– Basically, there are three types of knots in hand knotted rugs, namely, Persian knot, Turkish knot, Jufti or false knots.
Choose the material of the Rug– Hand knotted rugs are primarily made from wool, silk, silk and wool. Synthetic material is never used to make hand knotted rugs.
Each piece is unique– The skilled weavers make unique patterns and designs in each of the rugs to create a one of a kind piece of art. Each of the rugs is differently knotted and woven.
Examine the fringe
A decorative fringe in usually added to hand tufted or machine made rugs to disguise it as a hand woven rug. So, check if the fringe is not sewn or glued to identify a genuine hand knotted rug.
Check the color
New rugs will always have vibrant colors but you need to ensure is they are colorfast. If the rugs are not colorfast then in no time you will be stuck with a bleeding rug.
Select the right dealer
The right wholesaler of hand knotted rugs will never steal your hard earned money or give you a fake product. They will provide you guarantee on the product, return back policy and answer all your queries. Yarash Oriental Rugs is an authentic wholesaler of hand knotted rugs who has been manufacturing oriental rugs for generations. They also offer home viewing services so that you can select the perfect Oriental rug according to the dimensions of the room and the furniture arrangement.