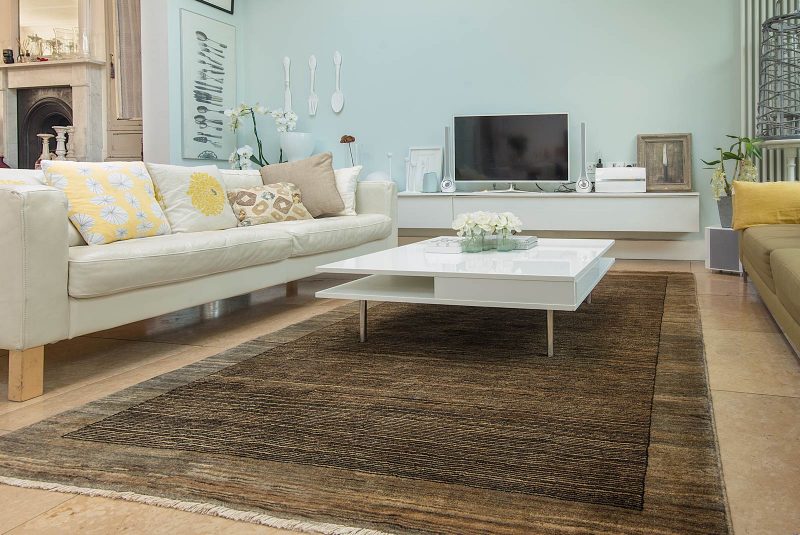 Hand- knotted rugs in UK are prized for their beauty, craftsmanship, and durability for centuries. Hand-knotted rugs are one of the most cherished and luxurious possessions that are passed down the generations. Only a highly-skilled Weaver is capable of creating authentic hand-knotted rugs which are considered as pieces of art.
The number of knots per square inch can start at 40 knots and go up as high as 2000 knots. An expensive and excellent rug will have about 160 knots per square inch and 400 knots-per-square-inch rug is considered remarkable. You can rarely find rugs with 1000 knots or more as they are very expensive and known for their state-of-art design.
Mainly there are two types of knots that are used by Oriental rug weavers when weaving their creations. One is the Senneh knot and the other is the Ghiordes knot but there is another knot that is not commonly used known as the Jufti knot. This Jufti knot is considered as substandard and is not used in better quality Oriental rugs.
Persian or Senneh Knot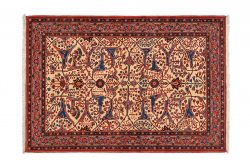 The Senneh knot is a type of asymmetric knot or double knot that is quite popular among rug weavers in Iran, Central Asia, India, China, Pakistan, and Afghanistan. The yard is draped around two warp strands but only one of these warps is completely encircled to create this kind of knot. The yarn is then passed open behind the adjoining warp in such a way that the two ends have only a single warp dividing them. The knot could be wrapped in either direction and are said to be open either to the right or open to the left. Rugs that have very fine detailing usually use Senneh knot.
Ghiordes or Turkish Knot
Ghiordes are single or symmetrical knots that are common among the Anatolian and Caucasian weaving groups in Turkey. Several other Turkish and Kurdish tribes in Iran also practice this type of knot in their rug making. The yarn is wrapped across two adjoining warp strands and it is then pulled back through the inside of both warps and drawn through the center so that both ends emerge from between the same warps in this kind of knot. A very secure pile construction is created by this type of knot.
The Jufti Knot
Jufti knot is very common in Khorasan. The yarn is wrapped around four warp strands at a time instead of around two strands. This technique of wrapping across 4 strands results in less number of knots per square inch. The time required to complete the rugs using the Jufti knot is also very less. The technique is detrimental to the fineness, strength, and durability of the weave, resulting in a rug that does not have the structural integrity that is expected from Hand knotted rugs in UK.