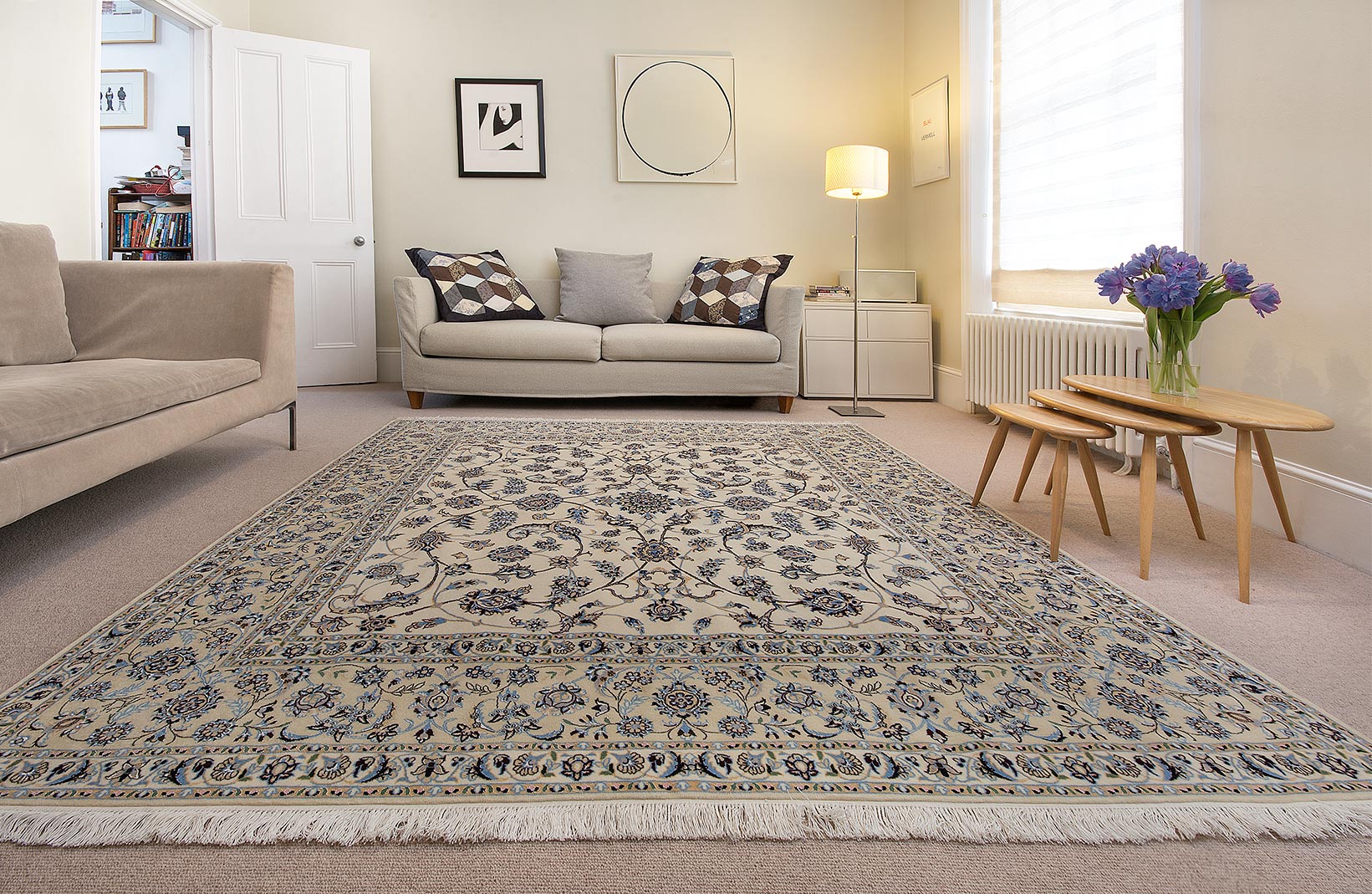 Rugs are an ideal solution for almost any kind of interior. Rugs are very interesting decorative items that are rich in history and have cultural significance. In modern times oriental rugs have been adapted to satisfy more contemporary tastes and are often made in workshops. A vibrant oriental rug's rich colors and elaborate designs can effortlessly transform the entire look and feel of a room. Oriental rugs are more expensive than the normal area rugs so visit multiple rug wholesalers to get the best price rugs in London.
Remember that when you are buying an oriental rug you are not just purchasing a rug but making an investment. Modern spaces coupled with traditional or even antique rugs represent a stunning solution. But buying an original oriental rug is a mean task. It is not easy for normal folks who are amateurs to identify rugs and know the distinction between an authentic handmade Oriental rug and a machine made a rug. There are several misconceptions about new oriental rugs that often mislead buyers and refrain them from purchasing the best price rugs in London. Here we will discuss some of the common misconceptions that you should ignore when buying oriental rugs:
1. Old Rugs are Made from Natural Dye and New Rugs have Synthetic Dye

Most rugs and carpets that are available on the market now that are considered old were made with synthetic dyes and only some new rugs are now made with natural dyes.
2. New carpets with an old look have been given a bath in tea
Tea is sometimes used, but almost always in combination with other substances whose effects are permanent.
3. If you find bands of slightly different color run across a rug, it is a sign of natural dyes
This disparity in color is a sign that wool has been dyed in small batches, each batch is slightly different in shade.
4. New Oriental rugs are no longer made by hand
One of the most important facts about Oriental rugs is that they are all hand-knotted and made from hand-spun wool and natural dyes.